6 Common IT Mistakes Businesses Make
on Nov 21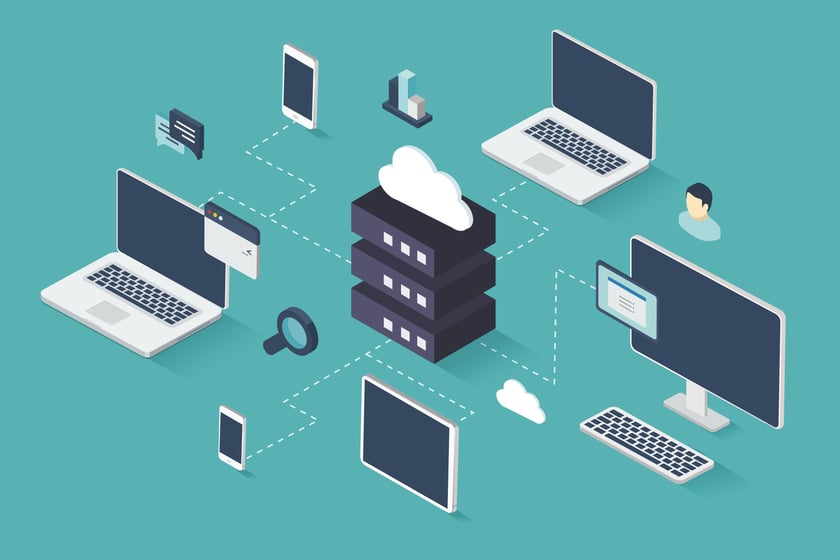 Every business, whether they like it or not, depends on technology to survive - for their operations, employees, and customers. They need to put thought into IT decisions that have a major impact on their businesses, and it's extremely important to make sure everything functions flawlessly. Unfortunately, many businesses make these common IT mistakes that puts their operations and data in constant jeopardy. Let's take a look at them below.
Not Prioritizing IT
While businesses do understand the importance of technical support, many fail to actually prioritize IT. They feel like they don't need the manpower or resources to handle tech issues, but this could result in devastating consequences. If systems go down, valuable time is wasted and clients experience the negative effects. Regardless of their financial situation, businesses need to prioritize tech support because it makes all the difference between drowning in tech issues and keeping themselves afloat.
Inadequate Protection
Data protection is vital for businesses to keep their networks running smoothly. While cybersecurity is a concern, many businesses don't have enough protection for the devices, software, and networks they use for daily operations. As explained in our data security blog post, a single data breach can result in hundreds of thousands of dollars stolen and reputations ruined for businesses. It's absolutely vital to have the IT support needed to protect your business, clients, and data.
Poor Employee Training
On top of not having inadequate tech support, many businesses don't perform enough or any training for their staff. Employees might not know how to fully use their business's software, which can lead to major issues. In addition, most technical problems could be easily prevented if they knew more about the devices or software they're using. Businesses need to invest in providing proper training for their employees that helps them stay up to speed on the latest technology and trends. This can help save your company lots of hassle down the road.
Backup Failures
Most companies don't have a proper strategy when it comes to backing up their data. While they might use a hard drive to store their data, there's always the risk of crashes and losing their valuable business and customer information. This mistake is easily avoidable with the right support. IT providers can work directly with businesses to develop and implement the best strategies for multiple backup options and best protection of data.
Outdated Hardware and Software
Just like tech support, many businesses don't invest enough resources in updating their hardware and software. They want to wait until their equipment is on its last legs, but obsolete hardware and software creates massive problems for businesses. They are less efficient, more prone to downtime, and halt business operations. Businesses can avoid this dilemma by hiring IT support that retires equipment at their proper life cycles, and standardize hardware and software programs for easy updates
Choose Wrong IT Provider
Businesses can avoid all of these common IT mistakes, but still go with a provider that doesn't manage their networks properly. Instead of only selling new equipment and troubleshooting errors, the right provider will work with businesses one-on-one to implement an effective IT strategy and network that satisfies their needs and reaches their goals. Servpac, Hawaii's largest independent telecom company, offers managed network services for local businesses that guarantees better security, reduced cost, and improved efficiency for their IT networks. For more information, please call 808-237-5000 or request a FREE consultation below.
---
Servpac is a Hawaii-based telecommunications company providing innovative and integrated telephone, internet, cloud, managed network, and data center colocation solutions for Hawaii businesses since 2004. The company is the largest locally based CLEC (competitive local exchange carrier) in the state and provides 24/7 local support for local businesses to help them compete in the global marketplace. Call 808-237-5000 to discuss your telecom needs and learn about our services.