New service offerings from Servpac
on Oct 18
Our new website reflects our offerings!
One provider, multiple solutions!
Servpac is proud to announce the launch of our new website to better communicate that we have an all-in-one solution for your telecom needs – VoIP business phones, high speed Internet, private Cloud hosting and managed network services. Visit our new website!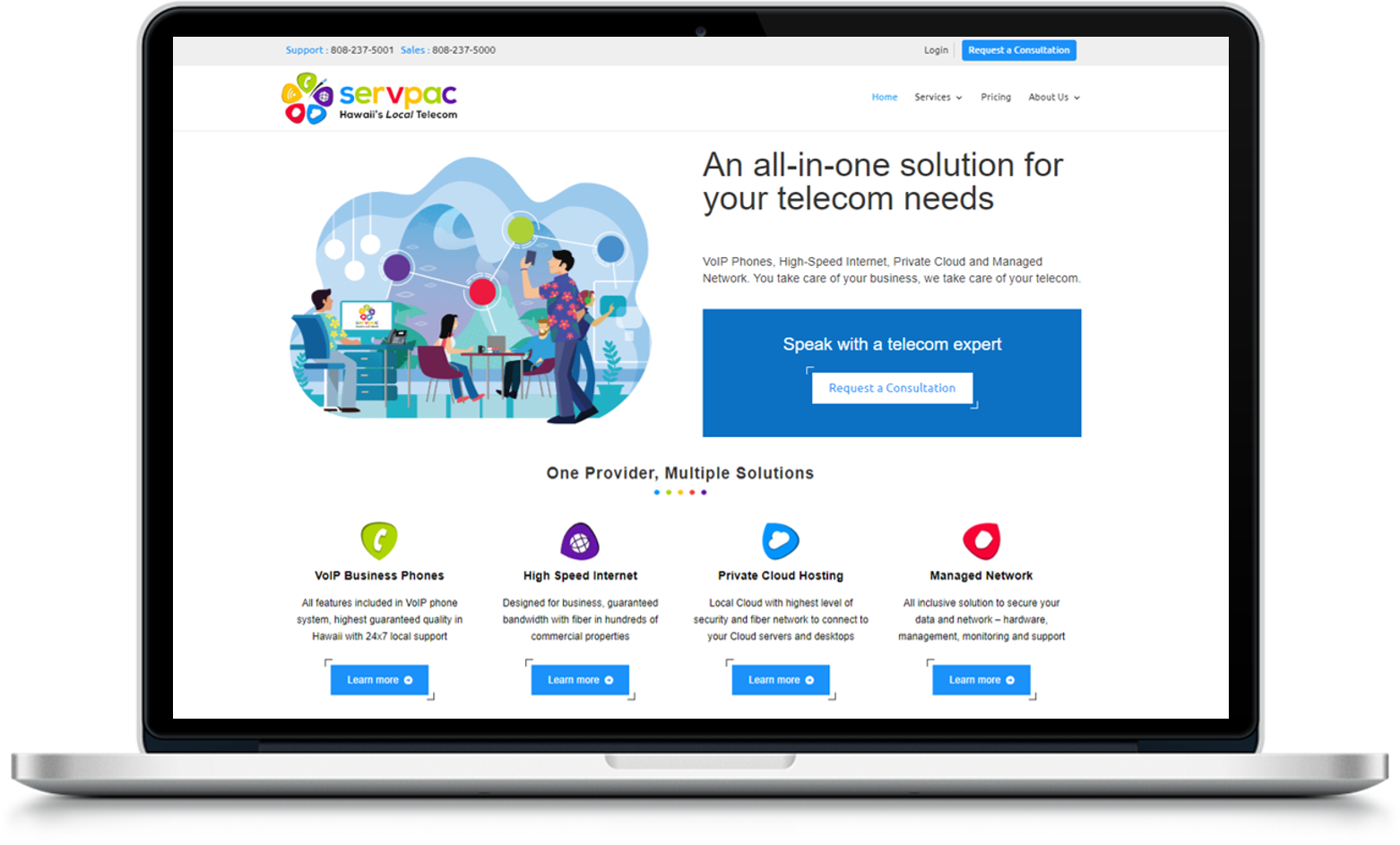 ---
Top 5 reasons for the Servpac website redesign
We've built the new website from the ground up using the latest design treads to make sure it's mobile responsive and fast.
Features & Benefits
Added the top features and benefits to each Services page to better explain what we have to offer. Don't see the items you need? Contact us for a complete list.
Onboarding information
Added an onboarding section to each Services page so that you will know what to expect. We provide parallel systems fully tested before go live to ensure no/limited downtime!
Pricing
Added a pricing page so that you can better understand how we estimate the cost of our services.
Internet building list
Click here to view our interactive list of Internet building in Hawaii.
Blog
Our telecom experts will be providing educational content through our blog. We want to make sure you can find the answers to questions you need in regards to telecom. View our blog.
Already a customer? Great! You can login using the button on the top right of every webpage.
---
Servpac is a local Hawaiian company located in Honolulu that provides 24/7 support.
Watch a 90 second video to learn more about Servpac